"The design incorporates all

aspects of hand sanitation into

one concept while keeping the

restrooms clean."

Mark Conway

Director of Construction

Sears Holding Company

"The Advocate alleviated some

of the most common concerns

about our restrooms."

Alex Lopez

Managing Director of Support Services

Kaiser Permanente's Baldwin Park Medical Center

"I would definitely

encourage facility managers

to go the Bradley route."

David Ciepluch

Director of Building & Grounds

St. Mary Parish School




Experience the future of hand washing with the all-in-one Advocate Lavatory System. By placing a more efficient, completely touchless soap dispenser, sink and hand dryer side by side, we've given users more personal space, while keeping water off the floor and eliminating towel usage. With the Advocate, everything's within reach for the ultimate in cutting costs and cleaning time.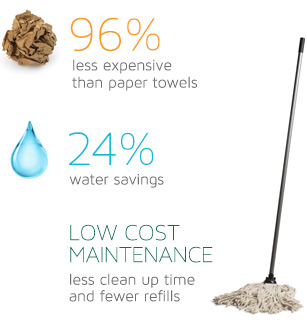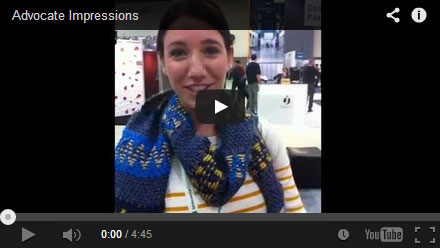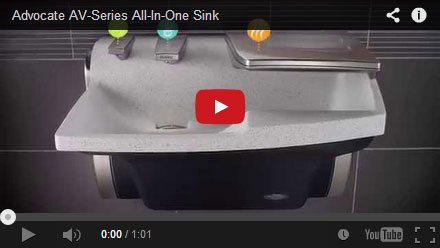 Touch-free activation
Extra-large capacity
for fewer refills
Top fill dispenser—easier to reach, refill, saves time
and money
Empty and low-level LED indicators let maintenance
know when to refill
Touch-free activation
0.38 GPM provides significant water savings
Above deck access to sensors make maintenance easy
Touch-free activation
Creates safer environment by keeping water off the floor
Ergonomic, dual-sided dryer
dries hands in 15 seconds
or less
Design allows easier access for children and wheelchair access
Listen to Bradley's recent interview with Talk Business 360, a radio show entertaining millions of air travels with one-on-one interviews from business leaders across the country. The interview discusses the hand washing habits of adults, and explains how Advocate is changing the way people wash their hands in public restrooms. The interview can be heard on American Airlines and U.S. Airways flights this summer.