Company History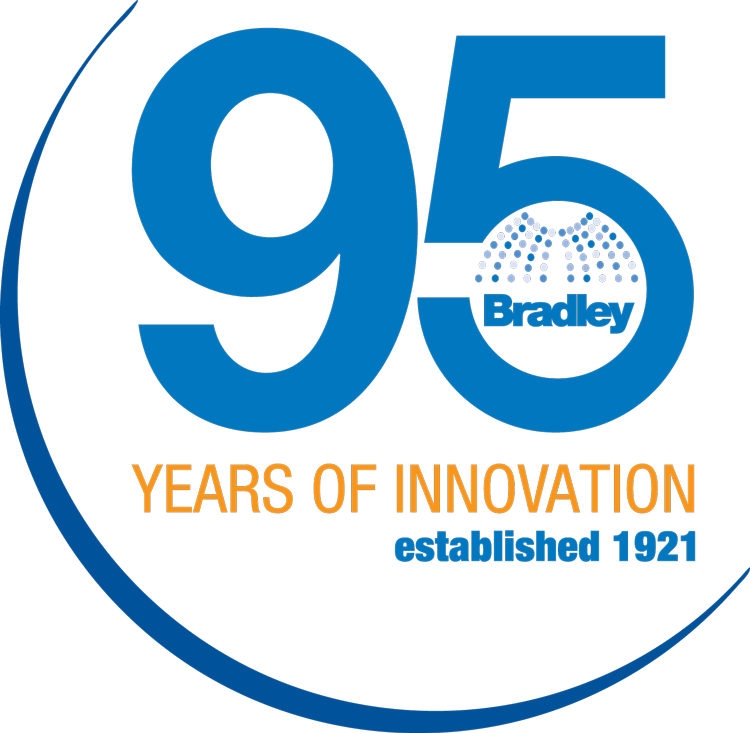 Bradley Corporation celebrates its 95th Anniversary in 2016. This milestone is possible due to our many years of innovation, our superior sales rep force, our commitment to customers needs, our dedicated employees and our vision for continued success. We encourage visitors to reminisce with us through the rich Bradley history outlined below. We'd also like to thank you for being an integral part of our substantial growth & prosperity throughout the years.
An Innovative Beginning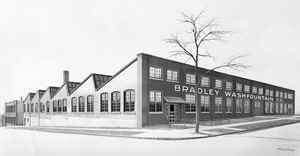 In 1917, Harry Bradley (founder of Allen Bradley Corporation), sought a way to reduce the floor space required for a bank of sinks, and help workers wash their hands quicker so as not to waste all their break time standing in lines.
By 1918, "washfountain" prototypes were created which allowed multiple users to wash up quickly. The idea was so successful, Harry Bradley patented the concept in 1919.
When word spread of the revolutionary product, Bradley decided to sell the patent in order to concentrate on his own business. In 1921, The Bradley Washfountain Company opened for business with Gustav Grossenbach, Louis Schlesinger, and Howard A. Mullett as founding partners.
A Family Affair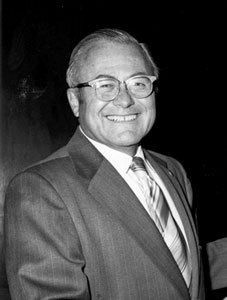 In 1927, Howard A. Mullett assumed the secretary role, and in 1928 became president of Bradley. After moving through the sales ranks, his son, Howard G. Mullett became president in 1953. By 1980,grandson Donald H. Mullett assumed the president's role and today, is the company's Chairman. In the fifth Mullett generation Don's sons, Bryan and Christopher hold key positions in the company.
The Classic Washfountain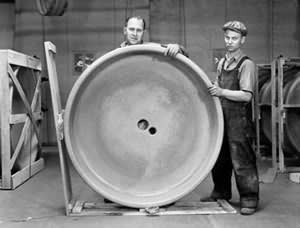 The early circular washfountain, which sprayed water upward from the bottom of the bowl, was constructed as one piece. In addition to being sold for traditional industrial hand wash use, the fixtures were also used for flower planters, aquariums, rock terrariums, and even as fresh fruit produce displayers.
The first washfountains, were hand operated. In 1925 the first foot-operated models were introduced. This same year saw the introduction of the semi-circular washfountain.
Due to user complaints of getting soaked by water surges, the upward water discharge was redesigned in the early 1930s to feature a down pointing sprayhead. Management also designed a two piece bowl to make the product easier to ship and install.
In the company's first year, 15 washfountains were sold. In 1922 the company sold 94 units. By 1989 the company was averaging 7,000 units annually.
Bradley Today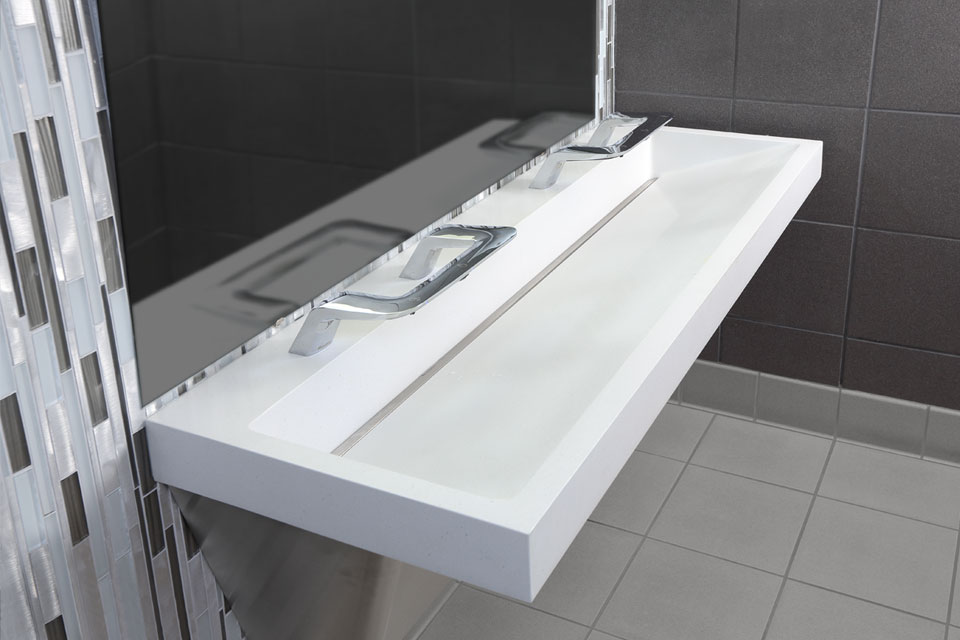 Today, Bradley sells more washfountains, showers and accessories each year than the company sold in in all its first 50 years combined. The product offering has also expanded to include the first all-in-one touchless handwashing fixture, the first molded natural quartz material wash basin, tankless water heaters and stainless steel ablution panels for religious cleansing through out the world. Innovative new products and processes are introduced every year to offer better solutions to the market and create a truly exceptional customer experience.