Facilities
Corporate Office
Bradley - Fixtures

W142 N9101 Fountain Blvd.
Menomonee Falls, WI 53051
[Click here for directions]
Phone: 262-251-6000
Fax: 262-251-5817
Bradley Corporation headquarters has been located just outside Milwaukee, WI in the suburb of Menomonee Falls since 1964. With Bradley as the first major business to locate in the area, the city named the road leading to the new building "Fountain Boulevard". The facility is the source of all emergency fixture, washfountain, solid surface, faucet, patient care, security, and shower product lines and features a state of the art auditorium and showroom.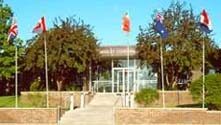 Distribution Warehouse Bradley West
5556 Ontario Mills Parkway
Ontario, Ca 91764-5117
[Click here for directions]
1-800-203-3420
Bradley West stocks more than 2,000 items including washfountains, showers, emergency fixtures, thermostatic valves, washroom accessories and a full assortment of powder coated steel, and stainless steel partitions. Product is available the same day the order arrives.
Bradley West has six loading docks and is open from 7:00am to 4:00pm Monday-Friday. Bradley will process and assemble orders immediately upon receiving.
Located at the intersection of two major California highways, I-10 and I-15, to ensure rapid access to all major nearby cities such as Los Angeles and San Bernardino, Bradley West is prepared to service the entire region including Las Vegas, Phoenix, San Diego,
and San Francisco.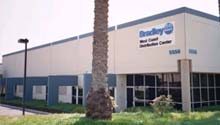 Manufacturing Plants
Bradley - Washroom Accessories
N106 W13500 Bradley Way
Germantown, WI 53022
[ Click here for directions]
262-242-1747

Due to market growth needs, Bradley built this new plant in 2012. Bradley's washroom accessories line is currently manufactured at this facility. Grab bars, mirrors, vendors, and other popular washroom accessories are shipped daily from this location.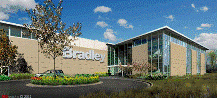 Bradley - Lenox Lockers / Mills Partitions
3007 Harding Highway East #201
Marion, OH 43302
[ Click here for directions]
740-375-0770
In this recently expanded facility, just north of Columbus, Bradley manufactures Mills Bradmar, Phenolic, stainless steel, and powder coated steel partitions as well as the Lenox plastic locker line.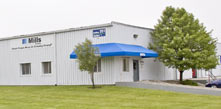 Keltech Inc. a Subsidiary of Bradley
729 South Grove Street
Delton, MI 49046
[Click here for directions]
Bradley's newest subsidiary, Keltech Inc.,
manufactures best-in-class tankless water heaters for
commercial applications. Keltech tankless heaters are offered in a full line of products for an extensive range of applications as well as custom designs for unique environments. Keltech tankless water heaters have been on the market for over 25 years and are now an integral part of Bradley's tempered water solutions.