Bradley´s EarthSmart Products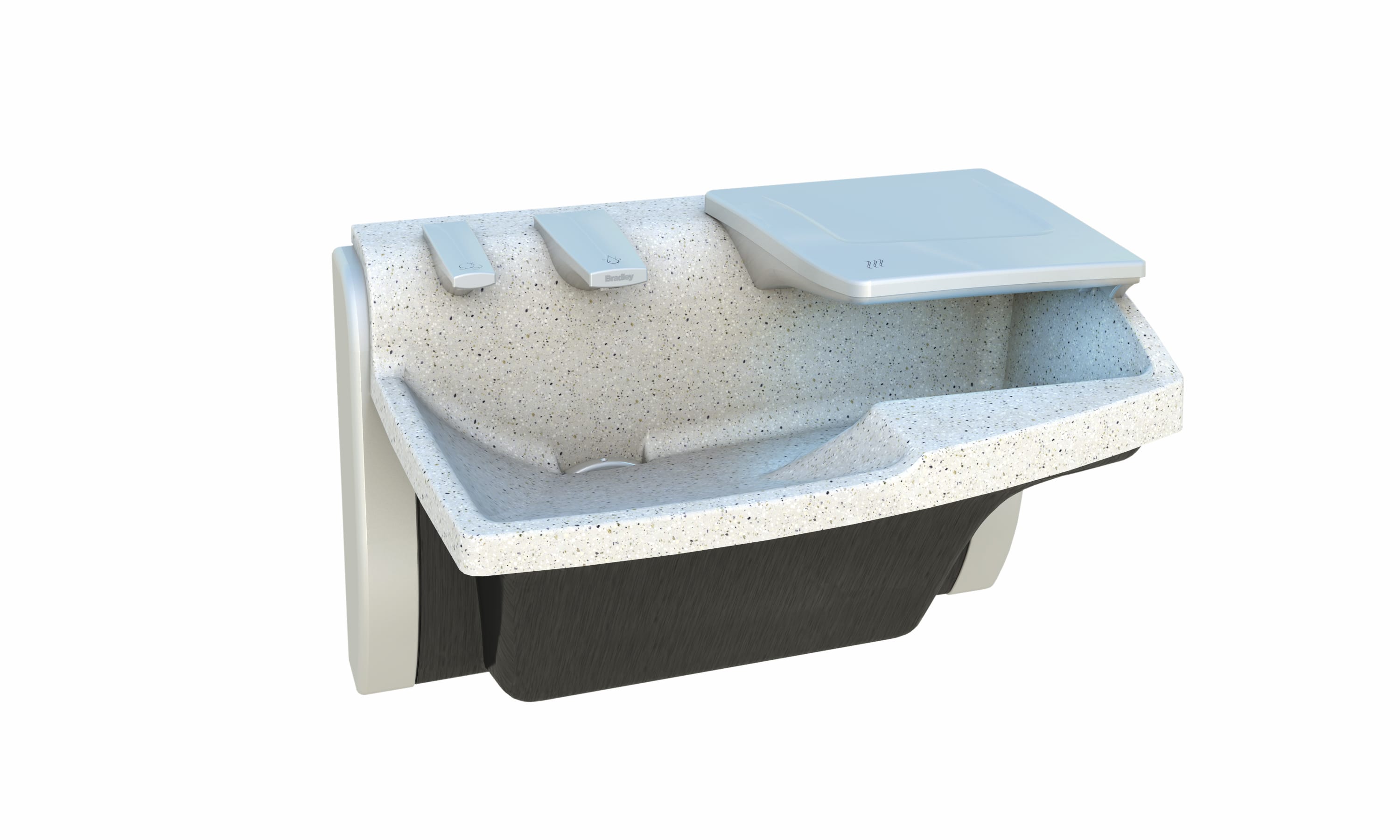 Terreon solid surface lasts a lifetime and can easily be repaired and renewed, thus minimizing the need to replace and dispose of it. Over 96% of Terreon products are completely molded including bowls, overflows, backsplashes and aprons, eliminating fabrication waste and the use of sealants and adhesives. Terreon is non-toxic with virtually no 'off-gassing' of volatile organic compounds (VOC). Terreon is a non-porous material which means that it will not support the growth of mold, mildew or bacteria.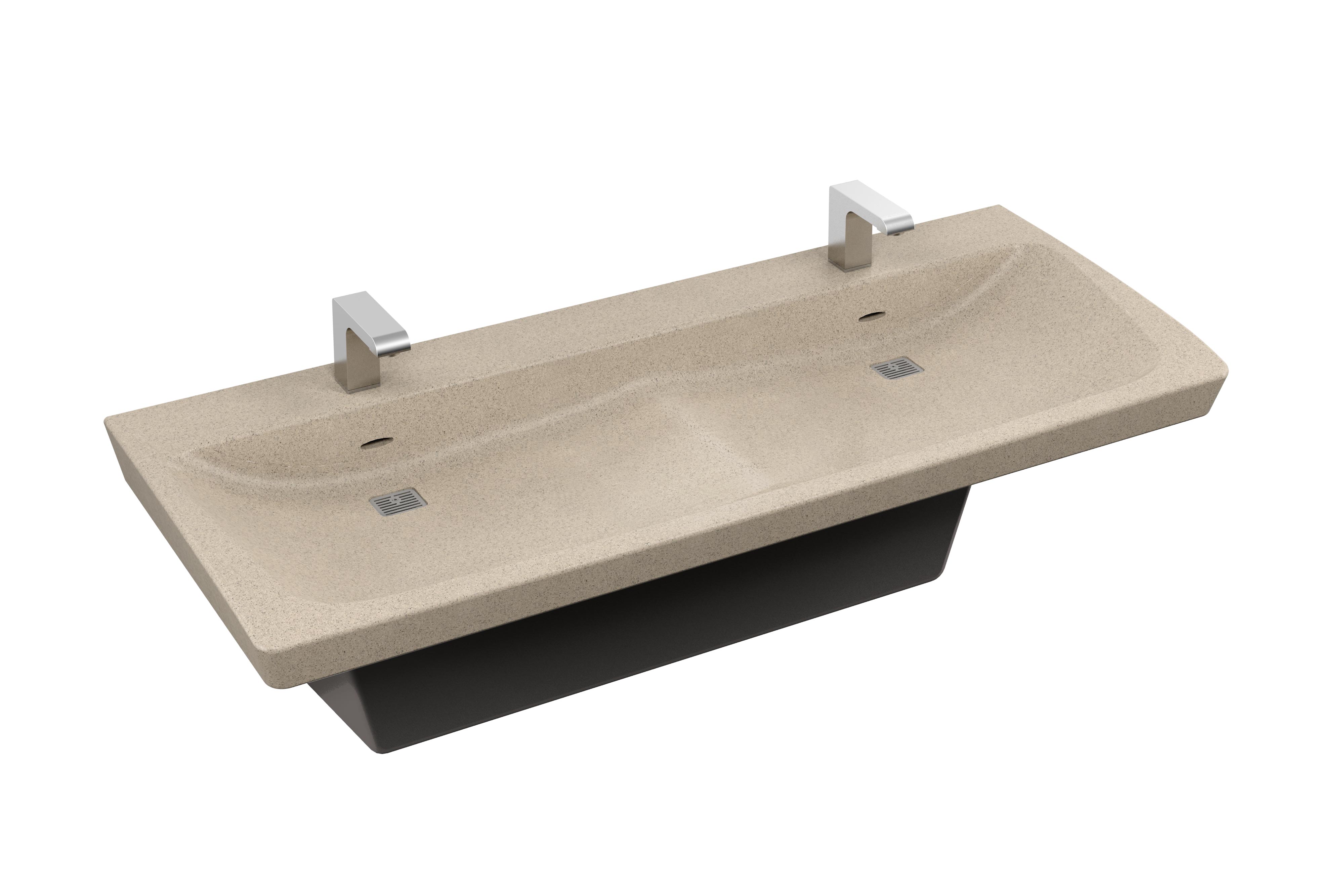 Shares all of the benefits of the original Terreon Solid Surface Material with an added environmental benefit. The beautiful solid surface option is composed of bio-based resin and 25% pre-consumer recycled granules.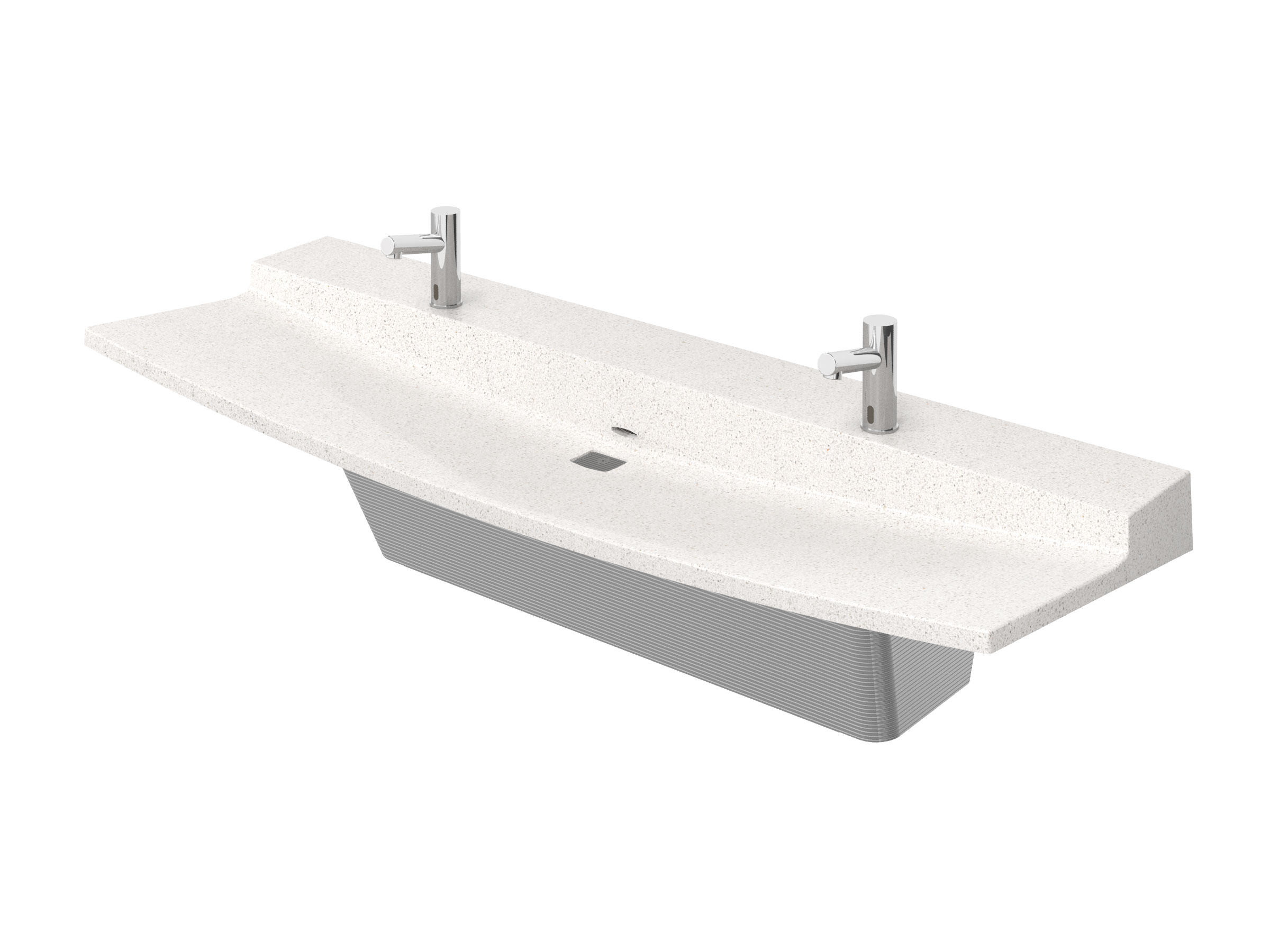 Evero natural quartz surface – the first and only natural quartz surface that can be molded into round and curved shapes – imagine graceful curves and soft radius edges. Elegant shapes. Effortless beauty that will last a lifetime.
Evero is a durable, non-porous surface that is easy to clean and maintain. The absence of cracks or crevices prevent bacteria and mold from accumulating. Evero is also chemical, stain, impact and scratch resistant, and it's repairable.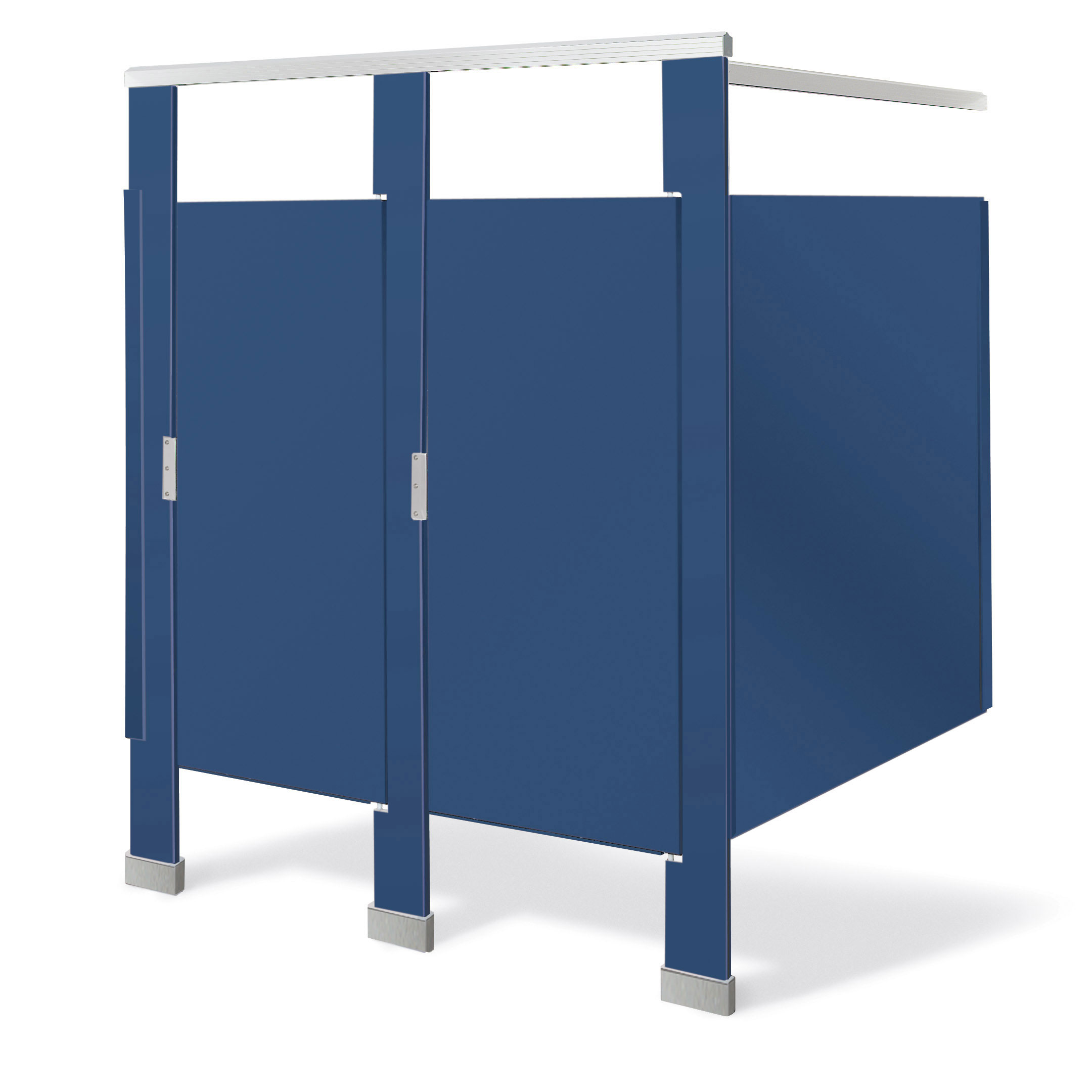 Bradmar partitions are made with 30% pre-consumer recycled HDPE plastic. Now 100% post-consumer recycled plastic models are also available. These partitions won't rust or have to be repainted or replaced as often as metal partitions are. This material is resistant to scratches and dents so requires less maintenance. Graffiti, markers and dirt are easily cleaned with non-toxic, biodegradeable cleaners.

LEED information for partitions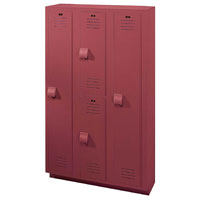 Lenox lockers are made with 30% pre-consumer recycled HDPE plastic. Now 100% post-consumer recycled plastic models are also available. These lockers have a 20-year guarantee, so you can be sure they won't end up in a landfill anytime soon. Solid plastic lockers won't rust so they can be used even in high humidity areas. No repainting these lockers every 1-5 years as metal lockers often are.
Lenox Locker HPD

Bradley's stainless steel washroom accessories are made from 60% recycled content stainless, while the partitions have 69% recycled content. These products are long lasting and vandal resistant and won't have to be replaced for years to come.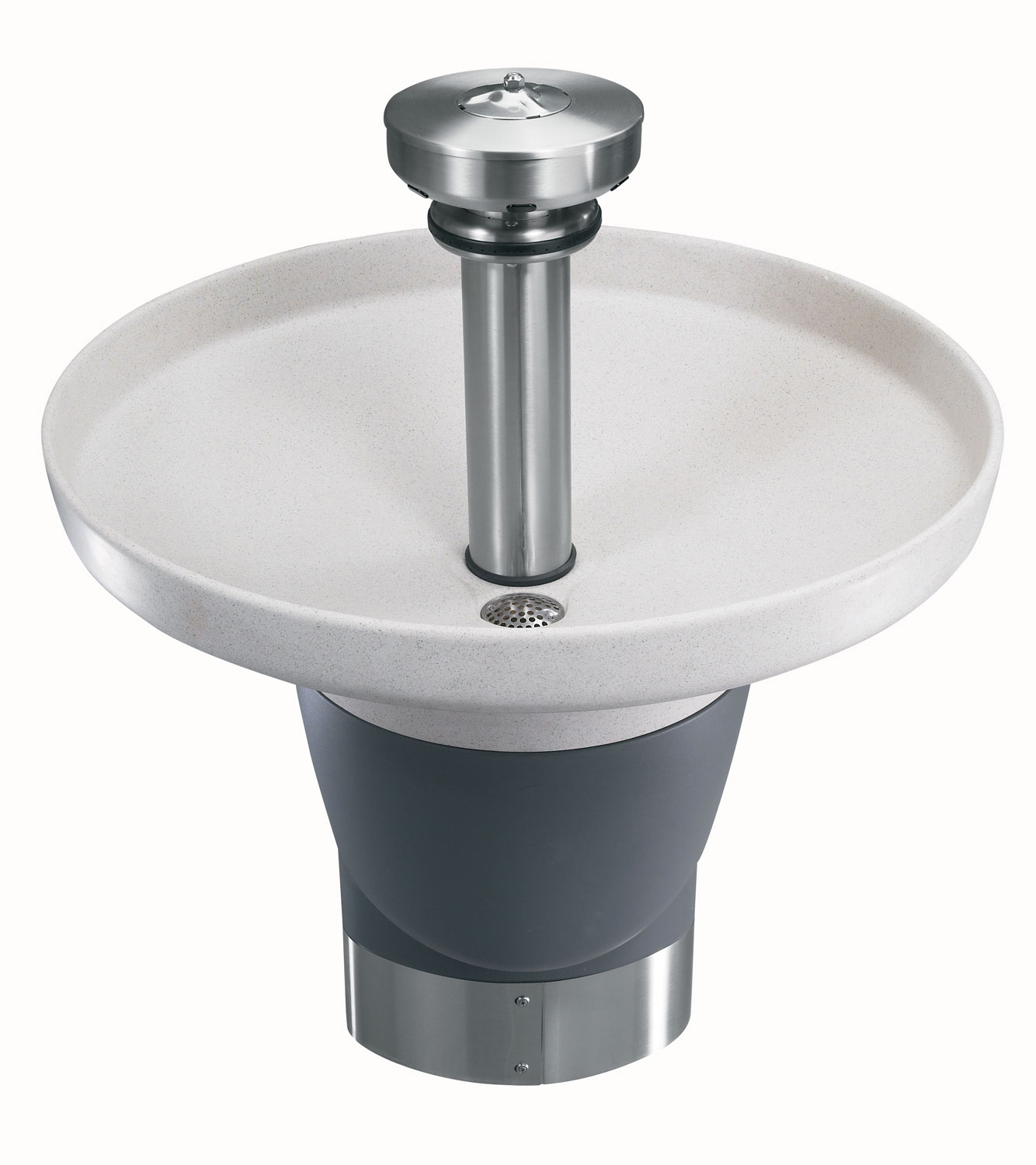 Bradley's washfountains have been 'green' since 1921 when they were first introduced. Washfountains save on materials for installation, reduce required floor space, and conserve water and energy when compared to a bank of china lavs. Stainless steel bowls and pedestals contain recycled material.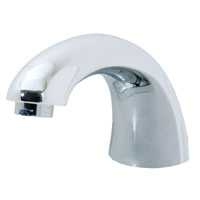 The aerators on most of Bradley's Aerada faucets are restricted to a flow of 0.5 gallons per minute, thus saving water. Infrared activation on faucets will save water by restricting the flow to a preset time, plus the water will not run unless there is someone using the fixture.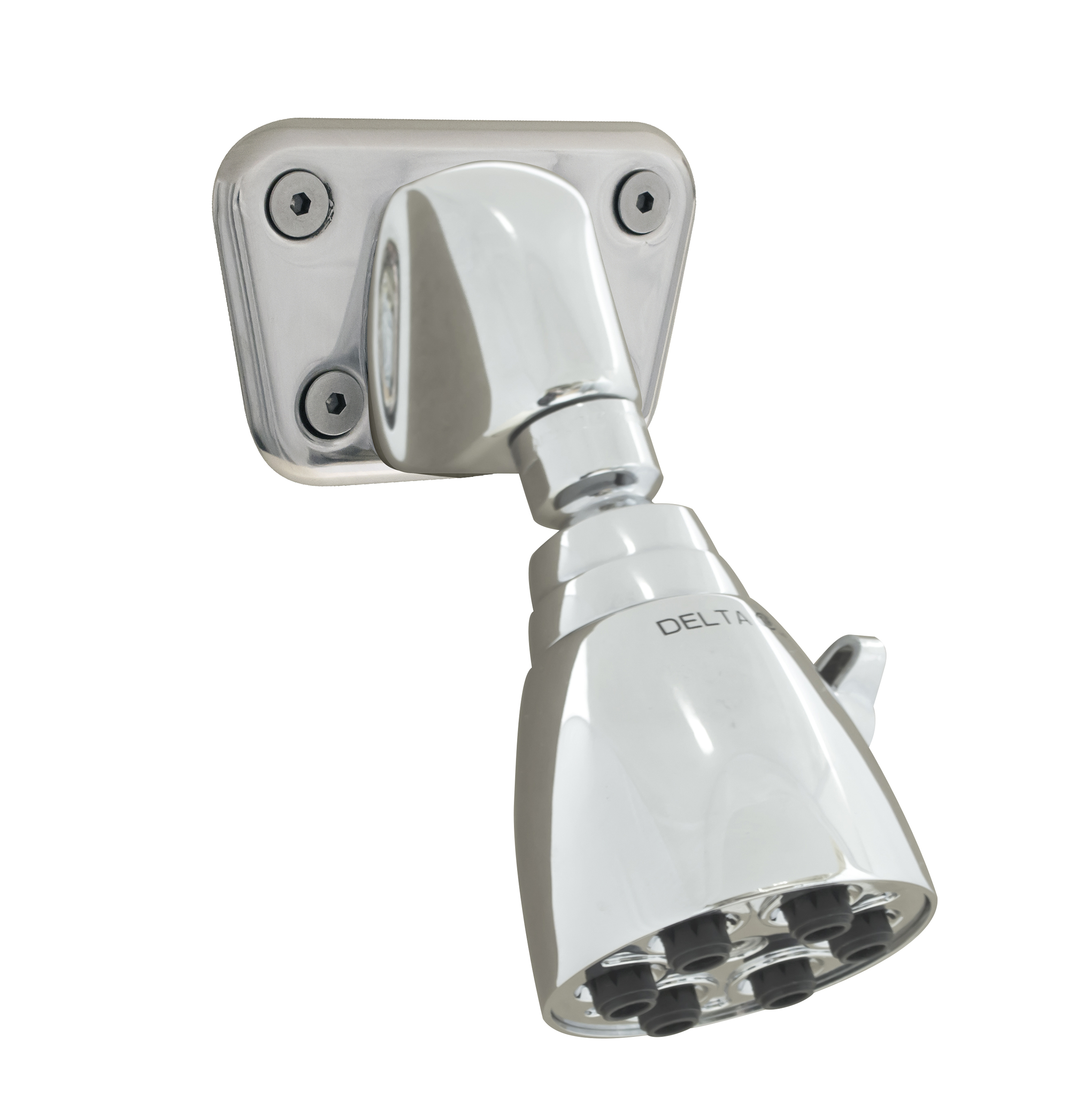 Showerheads are restricted to use only 2.5 gallons of water per minute, however, flow restrictors on Bradley's showerheads are set to 2.3 GPM. Several of Bradley showerheads can be provided with a 2.0 GPM or lower flow restrictor to help meet LEED requirements for water conversation. Showers can be activated with valves that control water usage to a preset time, thus saving water. Shower valves are constructed with advanced ceramic disc technology. With no wearing parts, these valves will last for many years.