Entertainment
Put your venue's restrooms on center stage
All entertainment venues – museums, theatres or sports centers … big or small – have at least one common building goal: keeping washrooms among the main attractions. What's not to love about a clean, attractive and comfortable washroom experience? When your restrooms give a good performance, your clientele notices. Well-designed products incorporate innovative technology that makes them easy and intuitive to use. Let Bradley's washroom design solutions lock in rave reviews from clientele and maintenance staff.
Featured Product: Verge with Washbar Technology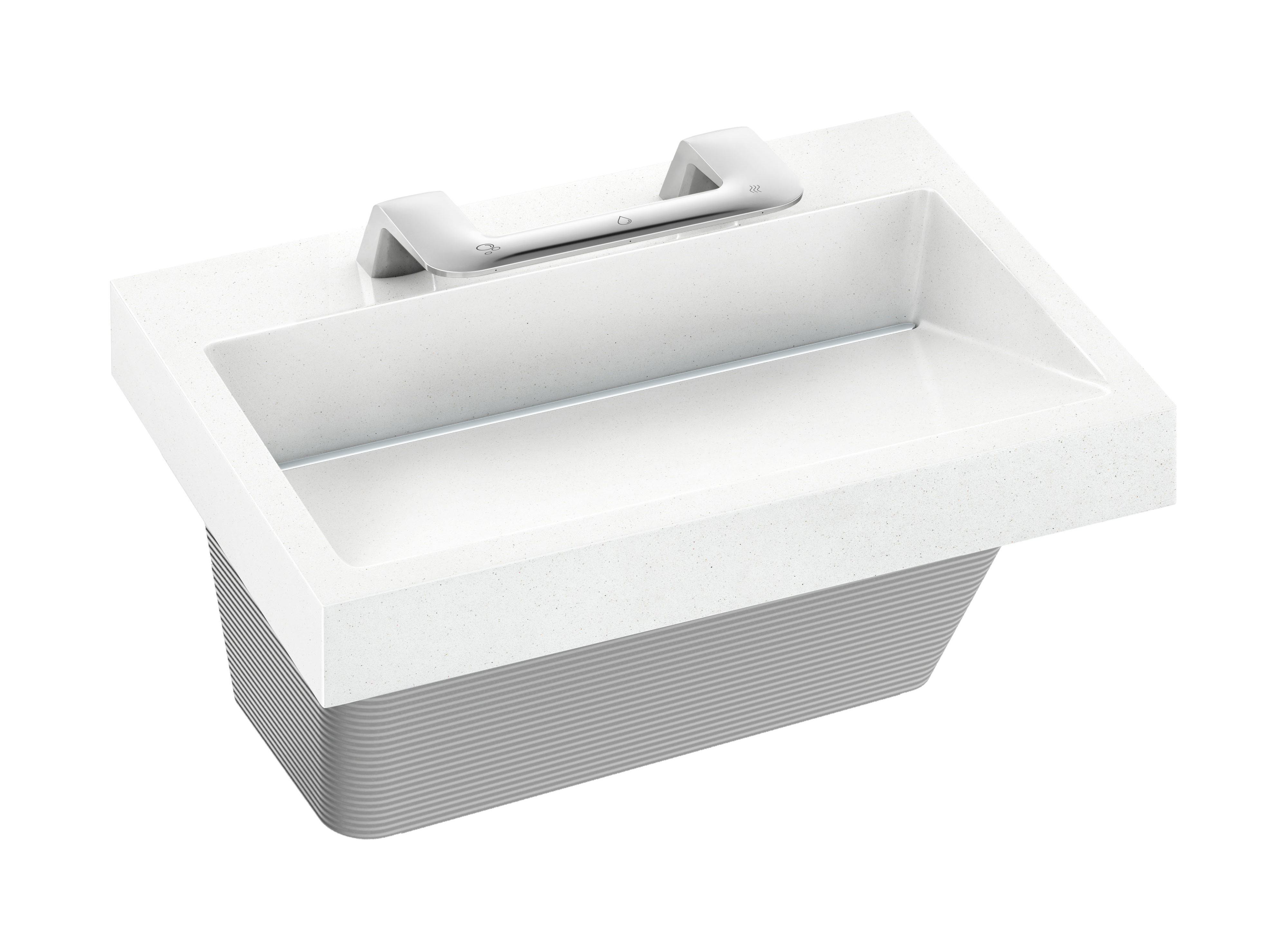 The integrated design of the Verge basin in Evero natural quartz material and clean + rinse + dry functionality housed in the new single piece WashBar create an attractive intuitive space for handwashing. The Verge with the patented WashBar provides a completely touchless handwashing experience in a sleek and engaging design.
• One piece plated stainless steel WashBar includes touch-free soap, water and hand dryer
• LED lighting and easy to understand icons on the WashBar create an intuitive handwashing experience
• No simultaneous activations with WashBar Smart Technology
• Basin and drain engineered to evacuate water and dissipate air flow
• Single piece molded basin eliminates caulk lines and seams
• Washbar and basin system comes complete with mounting, access panel, drain assembly and plumbing connections
• Basin is constructed of beautiful, highly durable Evero Natural Quartz Surface - a blend of natural quartz, granite, exotic materials and bio-based resin
• Installs like a traditional sink and faucet - Here's How