Healthcare
Product innovation that enhances quality of care
Healthcare facilities require leading-edge products that hold their own 24/7. Patients and medical staff need durable, accessible and flexible solutions that stand up under the most demanding situations. See how our washroom and operational expertise supports quality of patient care and staff efficiency with products that minimize germ touchpoints and materials that inhibit or reduce microbial growth. All while reinforcing a clean, stylish and professional appearance.
Featured Product: Patient Care Modules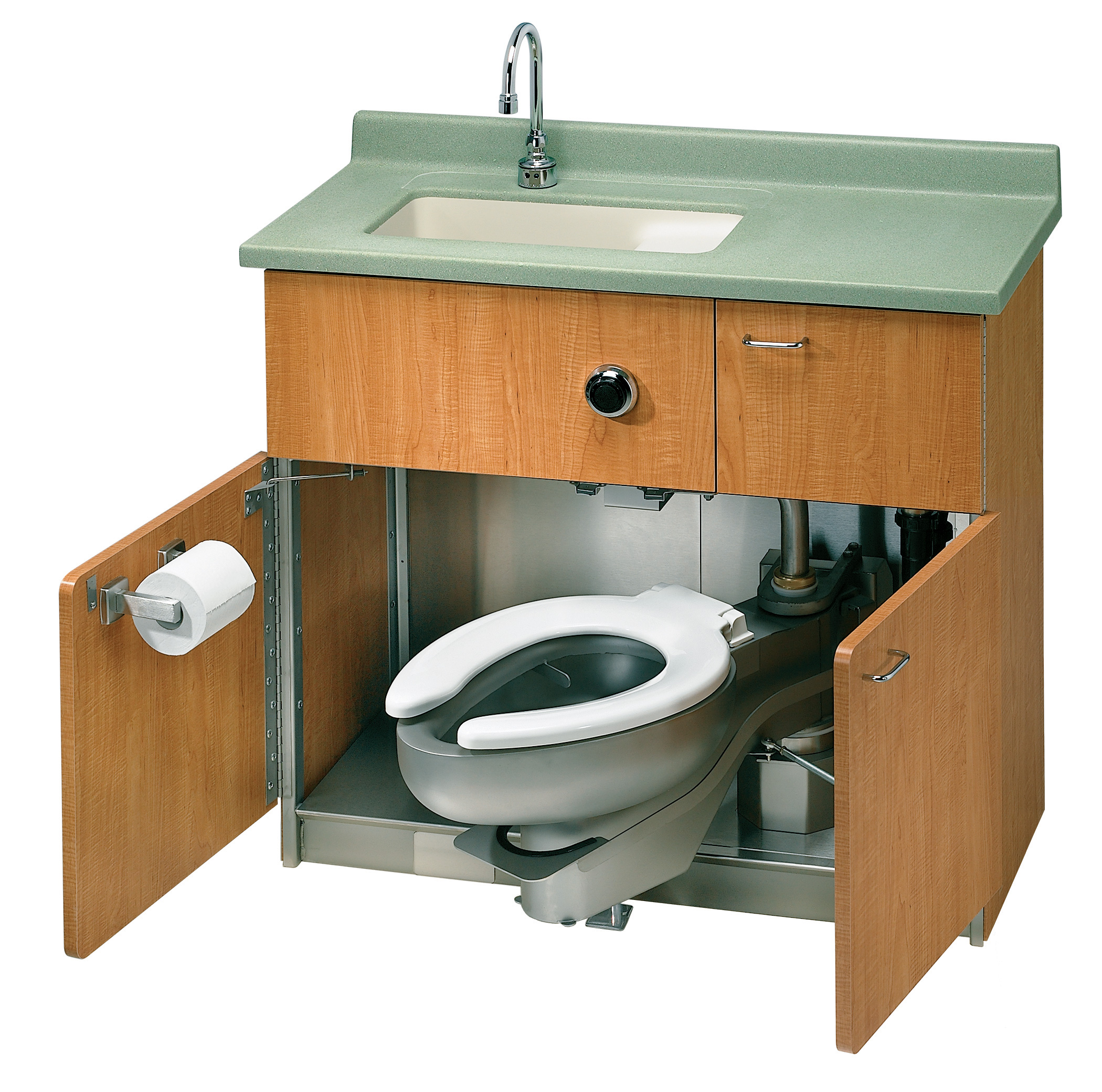 Bradley's Patient Care Modules offer the most relevant options for today's demanding Hospital applications. They are the best choice to enhance patient well-being and provide an alternative to separate bathrooms and exposed bedpan washers.
Decorative cabinets conceal the water closets and help create a sense of privacy. The non-porous Terreon solid surface countertops are easy to maintain and minimize bacterial growth.