Manufacturing
Rely on a century of unmatched quality and customer service
Every day manufacturers must respond quickly to change, track numerous moving parts and pieces, all while maintaining high productivity on tight schedules. For nearly a century, Bradley has delivered on the industrial needs of the most challenging environments – from busy processing floors to high-tech R&D laboratories to first-class locker rooms and washrooms. Our commitment to quality, innovation and customer service keeps your facility performing at its ultimate best.
Featured Product: Navigator Recirculation System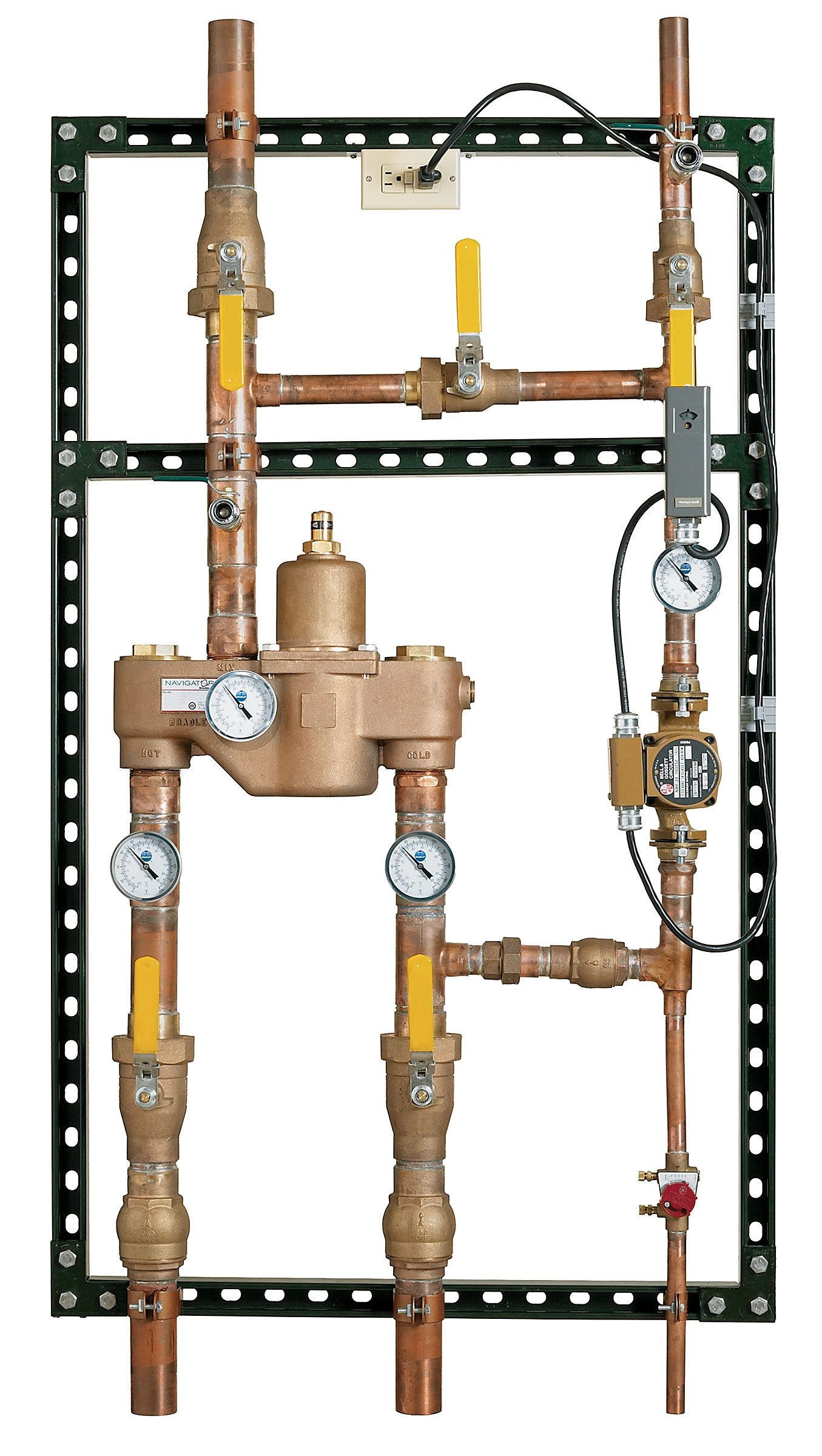 Bradley's Navigator thermostatic mixing valves maintain a constant water temperature with a single valve design. Fewer connections and universal mounting capability means shorter installation time than a multi-valve manifold system.
• Pre-assembled and tested recirculation station
• Navigator High-Low thermostatic valve
• Shut-off valves on inlets and outlets
• Temperature/pressure gauges on inlets
• Outlet setup connection
• Return line with circulating pump, balancing valve and check valves
• GFCI outlet
• Mounted to enamel coated strut