USDA BioPreferred Program
The BioPreferred program aims to increase the purchase and use of renewable, environmentally friendly biobased products while providing "green" jobs and new markets for farmers, manufacturers, and vendors.
BioPreferred was created by the Farm Security and Rural Investment Act of 2002 (2002 Farm Bill), and expanded by the Food, Conservation, and Energy Act of 2008 (2008 Farm Bill) to increase the purchase and use of bio-based products. The United States Department of Agriculture manages the program. BioPreferred includes a preferred procurement program for Federal agencies and their contractors.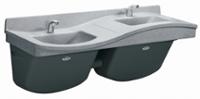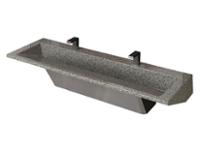 Bradley´s Terreon Solid Surface Material and Evero™ Natural Quartz Material have bio based content that exceeds 10%, confirmed by a third-party testing laboratory in accordance with ASTM-D6866-08 standards.
The USDA Bio Preferred Program is supported by GSA's online store with a bio-based symbol that can be used as a search criteria for finding bio-based products
Overall, the USDA Bio Preferred program is supported by all Federal agencies as a purchasing requirement for applicable products.