Buy American Act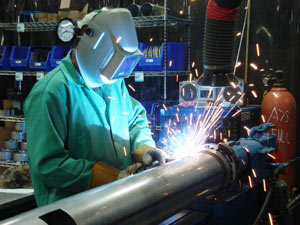 The Buy American Act was passed in 1933 mandating preferences for the purchase of domestically produced goods acquired by the U.S. Federal Government. Under certain conditions however, the Buy American Act can be waived when:
U.S. origin of material is of unreasonable cost
U.S. origin of material is not available in sufficient quantity or volume
U.S. origin of material is not within the
Public Interest
The Buy American Act can also be waived by the President of the United States, or a delegated authority, for purposes to support reciprocal agreements with other countries defined in the Trade Agreements Act, NAFTA and the World Trade Organization.
Under Federal Acquisition Regulation (FAR) provisions for the Buy American Act, supplies and construction materials are defined using a 2 part test (FAR 25.101, 52.225-1, 25.2, 52.225-9):
the product must be manufactured in the United States
the product must comply with a component test
Under the current Federal Acquisition Regulations, Bradley products are considered Commercial off the Shelf Goods (COTS) which allows a waiver to the component test. Using this criterion, compliance with the Buy American Act requires Bradley products to be manufactured in the United States but there is no requirement or restriction as to the origin of the components.
These products have gone through a rigorous analysis to ensure compliance with Buy American Act regulations. Additional products will continue to be added to this site as they become available.
To receive confirmation of Buy American Act compliance by specific Bradley product numbers or configurations, please contact Bradley's Customer Service Team.