Federal Government Procurement Regulations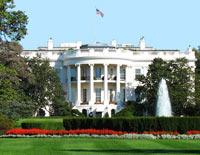 The U.S. Federal Government consists of 15 departments and over 90 agencies. The two primary buying groups include:
When the Federal Government makes a purchase - whether it is for products, services, construction materials or other - they are required to follow regulations defined in a document called Federal Acquisition Regulations (FAR).
Typically the purchase is then processed through various methods defined in the table below:
Dollar Thresholds
Types
Methods
< $3,000
Micro-purchase
Open market with credit card
> $3,000
< $25,000
Simplified Acquisition Procedures (SAP)
Oral or request for quotation (RFQ)
*Normally reserved for small business

> $25,000
< $100,000

Simplified Acquisition Procedures (SAP)
Advertised in FEDBIZOPPS
*Normally reserved for small business set-aside

> $100,000
Formal/large contract (sealed bid)
Advertised in FEDBIZOPPS via Invitation to Bid (IFB) or Request for Proposal (RFP)
*Set-aside considered for 8(a)/HUBZone/SD-VOSB/SB

Most Federal Acquisitions in the pre-bid, bid and award stage valued at greater than $25,000 are posted for public viewing as noted above in an on-line tool called FedBizOpps. This tool posts Federal Government jobs only (not State/Local Government) and covers all agency groups including GSA´s Public Building Services (PBS).
Whether the acquisition is small or very large, the FAR document is used to define the criteria within the purchase including the Country of Origin of the product or service. The FAR regulation breaks down Country of Origin into 3 primary groups:
Determining Country of Origin is often confusing. It can be difficult to interpret as the regulations covering this topic have changed throughout the years. In addition, other factors (e.g. value of the project, specific procurement rules, and special needs of the Federal contracting entity making the purchase) can come into play that may change the requirements of a given order. It is critical to review, and understand, all contract terms and stipulations before supplying products and/or services to the Federal Government.